NEWS May - 2009

Recent Developments Regarding Kul Devi Shrine
Submitted by Sumit Mishra
May, 2009.
A group of Dashoras different parts of India gathered at Mandsaur on May 30, 2009, on "Jaisht Sukla Saptami" for a worship ceremony for Maha Sati Mata. Nearly 200 people from Indore travelled to Mandsaur for the occasion. It was a very joyous occasion. By virtue of spiritual communication via a medium ( a Pallliwal lady ) it was concluded that the spirit of Satimata was pleased with this special worship ceremony. It was communicated spiritually that neither the constriction of a temple nor moving the shrine to another location will be in accordance with the wishes of the spirit of Sati Mata. A bridge leading to a distance of slightly over 1.2 meter (4 feet) of the existing Otla may be constructed.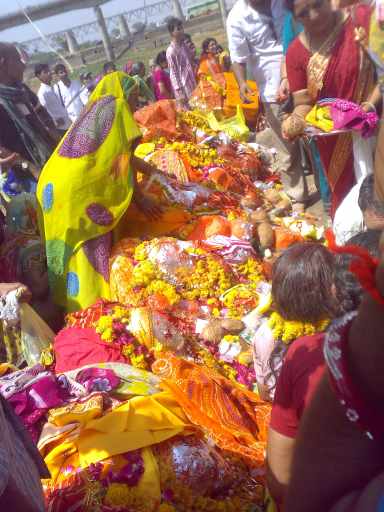 A photograph of the ceremony
Please see our previous article about this project and efforts that have lead to this development in the March and June 2008 News and the photographs of the old shrine.

Past News Articles